Introduction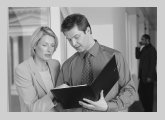 We know from experience that the key to success in providing legal aid is a good relationship with clients based on mutual confidence and close cooperation. On the grounds of this, we provide legal assistance
based on individual approach to each client
to maximize enforcement of its rights and interest. From experience, we know that clients often need to solve their legal problems immediately and
we are ready
for this alternative.
We provide comprehensive legal services, for both Slovak and foreign clients in all law areas, from client representation in negotiations with other participants in legal relations, court representation , notaries, government authorities and other authorities.
Office provides timely advice in all areas of law, which is based on professionalism, speed and success by advocacy of client interests.


We also offer consulting in the area of taxes and bookkeeping in conjunction with our cooperating tax auditors, tax advisors, interpreters and notary offices.


We constantly monitor upcoming and adopted legislation so that we can react in time, prepare our clients for change and advise them.


We communicate with our clients also in German and English.


Law office is a member of Slovak-German chamber of commerce and industry and Slovak-Austrian chamber of commerce.


As per clients´ request, we realize trainings for their employees on selected law topics.